One-To-One teaching method
DISCOVER WHY ONE – TO – ONE HAVE BEEN BEING THE MOST EFFECTIVE WAY TO LEARN ENGLISH IN THE WORLD
A suffering named English has become an inevitable obsession for all ages and generations. So many good people, good friends, why are you still toddled in the first steps on the road to conquer English?
One to one – Primary (from 4 – 11 years olds)
Specifically  designedcourse
Do not be jealous, do not be selfish, do not compare with others! They are good because they found the right method of learning, you are poor just because you have not found the way to yourself!
Let's listening to Mr.Nicholas Barrett share the teaching method
Let EIV give you an advanced and effective English learning method that has been proven through expert research. It is a One-to-one model based on the "Focus & Goal" Directional method, path establishment is designed to communicate in an understandable way, helping learners to memorize and acquire quickly.
GOAL
Exactly that's  what you want to achieve after the EIV's course. When we surveyed students from pupils, students to parents, they all replied, "I want my child and I speaking fluently, writing well, listening well,  reading comprehensively and be confident when communicating with native speakers, keep up with friends"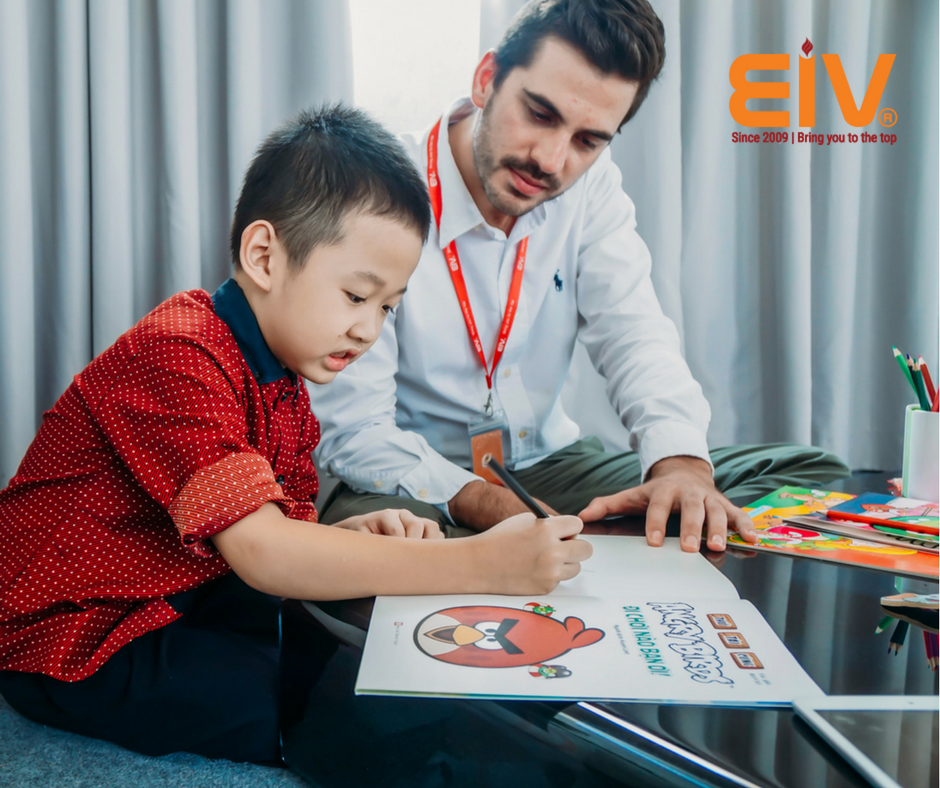 Speaking fluently but you forgot to say much – fast whether people understand? Well, only when you pronounce correctly or can connect the sound, you can listen and speak well. Then you can concern about Grammar or writing, reading.
EIV will shape short-term goals for your long-term goals. Specific process is as follows

FOCUS 
The most important key to success of each person is the high concentration combined with the serious learning spirit. Before you start, EIV always helps you define weak points, incorporates "Goal" to get the right strategy by:

Forget about Active Learning. Many parents and learners always have the point of being advertised and spreaded wrongly: "Attending a crowded class so that the children can  play more fun, children don't need to learn too much  to avoid overloading."
The active learning method creates excitement for children to pay and learn when feeling comfortable, this make children to be passive and become lazy in thinking and research. Later, when they learn a higher level, they will be easily discouraged and discarded.
With this method, your child will take 1-2 years to learn English and other subjects but at the end of the course, no subject is good.
Focus on 6 months of intensive English study, shortening the time and the level of learners will increase dramatically. Proficiency in communication, in work and life development.
Therefore, EIV always encourages its students to focus on improving, investing one time to complete and use in their whole life.
"FOCUS" & "GOAL"
This method meets the objectives and abilities of the students. Develop the program in a structured way so that students can see the end result
 "The advantage of the One to One model based on Focus & Goal is that it keeps track of student progress, quickly identifys defects and fix them. Meanwhile, the cost of this model is not too high compared to the income of the Vietnamese, so it is understandable when it is loved by many people" said Thomas G.Giglione – EIV's Director of Training.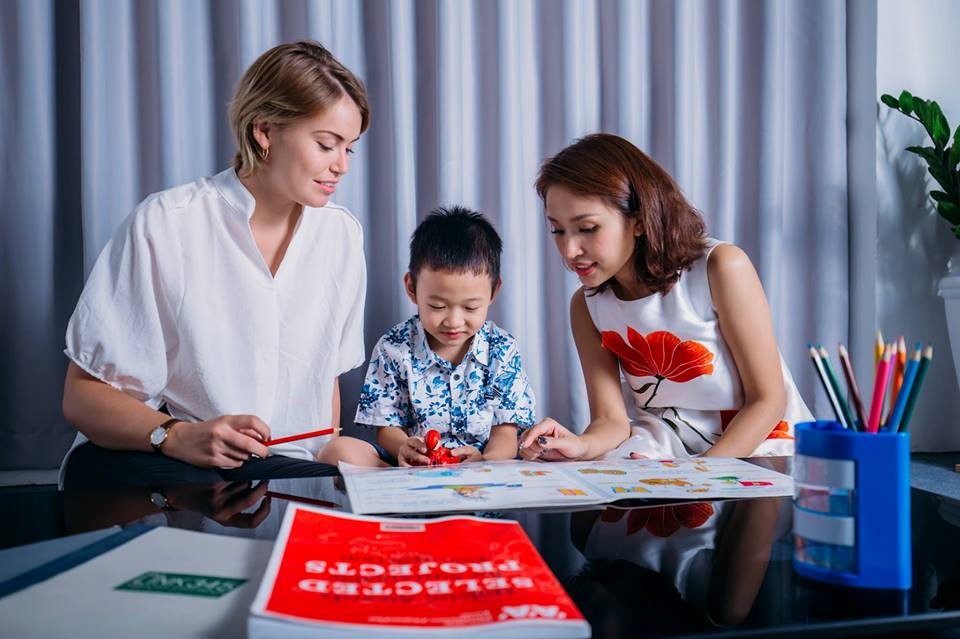 One-to-one model based on Focus & Goal
EIV always strives to improve teaching methods to help students overcome their English skills in the most comprehensive way. We look forward to accompany with your day-to-day progress on the road to conquer the top of the language. One-to-One based on "Focus & Goal" is the right choice for you.
If you are ready to invest and concentrate: Please contact us for consulting the path
Or you can see more questions or ask more questions here: Frequently Asked Questions