Currently, the demand for foreign teachers at schools is high. However, it is hard to find quality teachers as the number of applicants who are tourists is high. Finding quality native teachers who have certificate, experience, and ability has always been an important task for school administrators.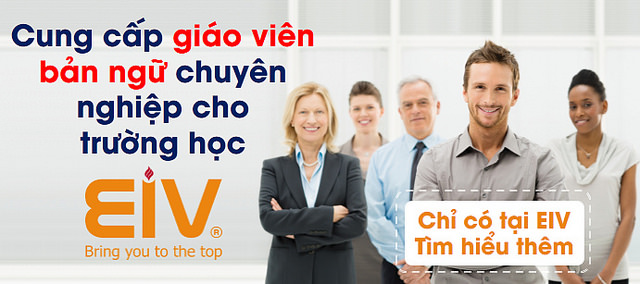 EIV is a pioneer in employing, management, and providing quality native teachers for schools, businesses, and individuals. Especially, we are proud to be the largest source of teachers for many graduates and undergraduates in Vietnam. Through selective recruitment process and professional management, we can guarantee that our teachers will do their best to deliver the curriculum successfully as well as provide quality classrooms.
OUR COMMITMENT
Quality teacher
100% native teachers from English-speaking countries (US, UK, Canada, Australia, New Zealand…)
Teachers have a global teaching certificate
Teachers are experienced, professional and well-trained
In addition to their English background, teachers also have degrees in other majors, which are suitable for teaching Undergraduate and Graduate
Professional management
EIV will be responsible for teachers' legal paper
We promise that the quality of the teachers and the teaching programs will be consistent
The schedule will be made based on the schools' demands
Effective program
The curriculums will be designed based on the schools and students' requests
Classes will include different methods to deliver a productive and interesting studying time
The variety of program: Economic-Finance, Technology, Media-Culture
OUR SERVICE
Beside providing native teachers as demand, EIV also provides different programs that will support schools in developing the English learning environment. These programs include English clubs, conferences, extracurriculars, field trips with teachers, etc. EIV also supports teachers in participating in school activities such as an open house, end of the year ceremony, special festivals, etc.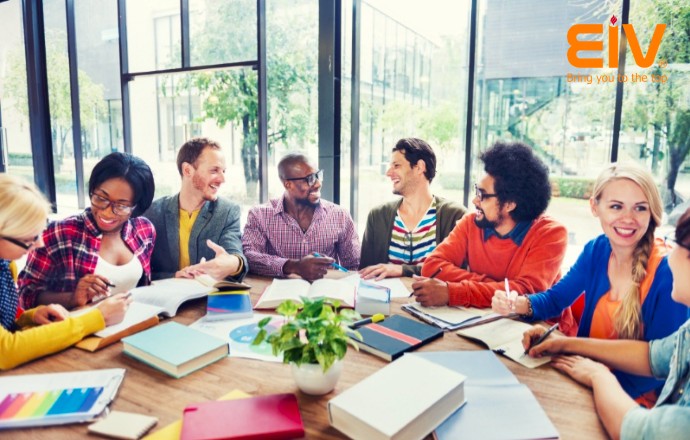 OUR CUSTOMERS
– University of Transport and Communications Hanoi
– Thăng Long University
– Hai Duong Medical Technical University
– Academy of Policy and Development
– People's Security Academy
– Đại Việt Saigon College
– Twinkle Star kindergarten (Ho Chi Minh city)
– Tân Phú middle school – high school (Ho Chi Minh city)
– Phùng Hưng elementary school (Ho Chi Minh city)
– Trần Văn Ơn elementary school (Ho Chi Minh city)
– Kim Đồng middle school (Ho Chi Minh city)
– Lương Thế Vinh high school (Ho Chi Minh city)
– Children Centre Hanoi (Hanoi)
– Tâm Việt Mỹ English Centre (Buôn Ma Thuột)
– Sydney English Centre (Nam Định)
And more than 50 schools and English countries at Hải Phòng, Vinh, Huế,
Đà Nẵng, Quy Nhơn, Nha Trang, Đà Lạt, Cần Thơ…