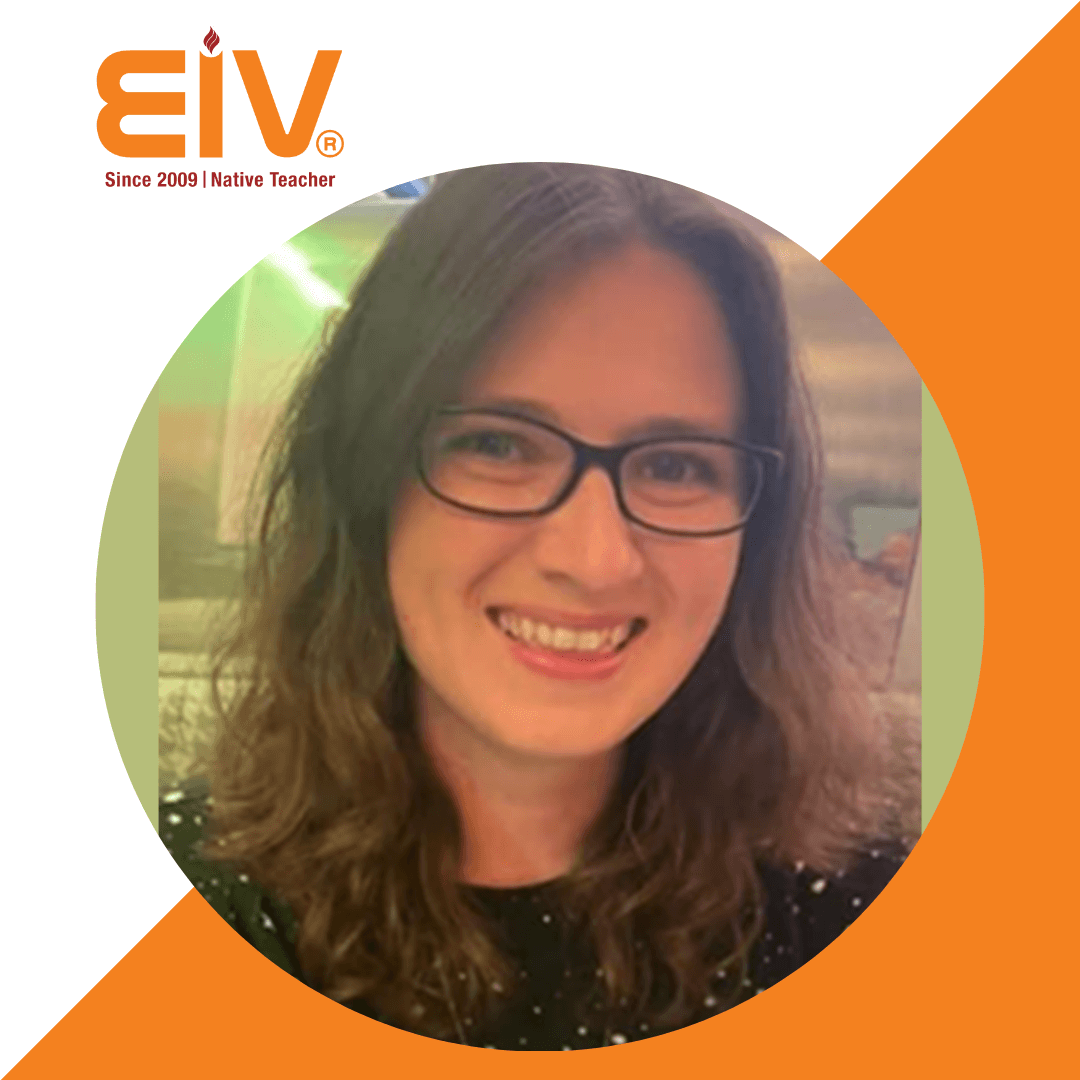 Janine

CELTA Certification

1340 Hours

82 Students

17 Lessons
About Teacher:
Teacher Janine is extremely passionate about teaching English, especially teaching little kids and teenagers. She is capable of creating a positive and engaged classroom management. Besides EIV, she had experiences teaching at Enspire Academy in Ha Noi, ILA Ha Noi and a lot of different private classes
Experience:
EIV EDUCATION (Present)
-Providing a complete English immersion experience by explaining topics, vocabulary, and concepts solely in English
-Providing private classes to kids and teenage students
Enspire Academy, Hanoi, Vietnam 2020-2021
-Teaching kindergarten and primary students in public schools with classes of up to 30 students. Most of my time was spent with kindergarten students teaching them in an engaging way with games and songs.
ILA Hanoi, Vietnam from 2015-2019
-Teaching young learners from kindergarten to teenagers, of beginner to intermediate levels through adapted coursebook content and engaging activities. Received high standard rating in formal observations by my academic manager.
The English Station, Valencia, Spain 2017-2018
-Teaching kindergarten, teenagers and adults of beginner to intermediate levels. Adapted material from coursebooks to make it more engaging and communicative for the students. 
THỜI GIAN
TRÌNH ĐỘ & CHỨNG CHỈ

September 2015

International House, Newcastle

CELTA (Pass), 140 hours

July 2015

Newcastle University

BA (Hons) Combined Honours: Mathematics and Spanish (2:1)