1. Have a good night.
– Chúc một đêm ngon giấc nhé.
2. I hope you have a sweet dream.
– Chúc bạn có giấc mơ đẹp.
3. I usually wait for ages before I become tired and fall asleep.
– Tôi thường chờ rất lâu trước khi tôi trở nên mệt mỏi và ngủ thiếp đi.
4. You are my first thought in the morning and my last thought at night.
– Em là ý nghĩ đầu tiên của anh vào buổi sáng và là ý nghĩ sau cùng trước khi ngủ.
5. I fall asleep as soon as my head hits the pillow.
– Ngay khi đầu tôi vừa chạm gối là tôi đã thăng rồi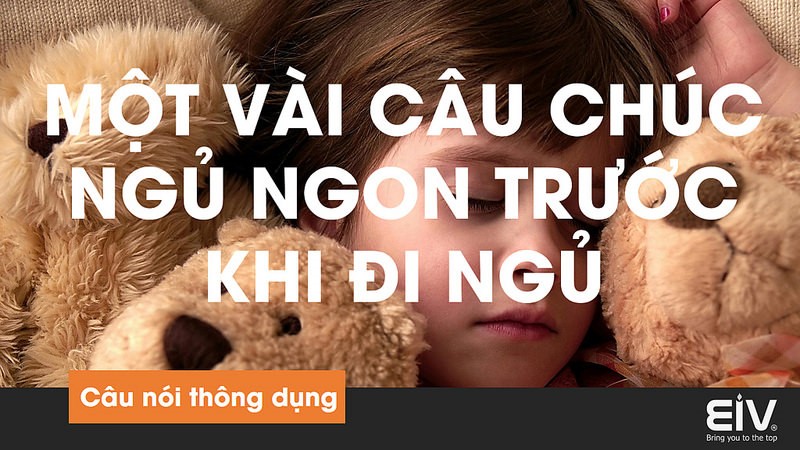 ---