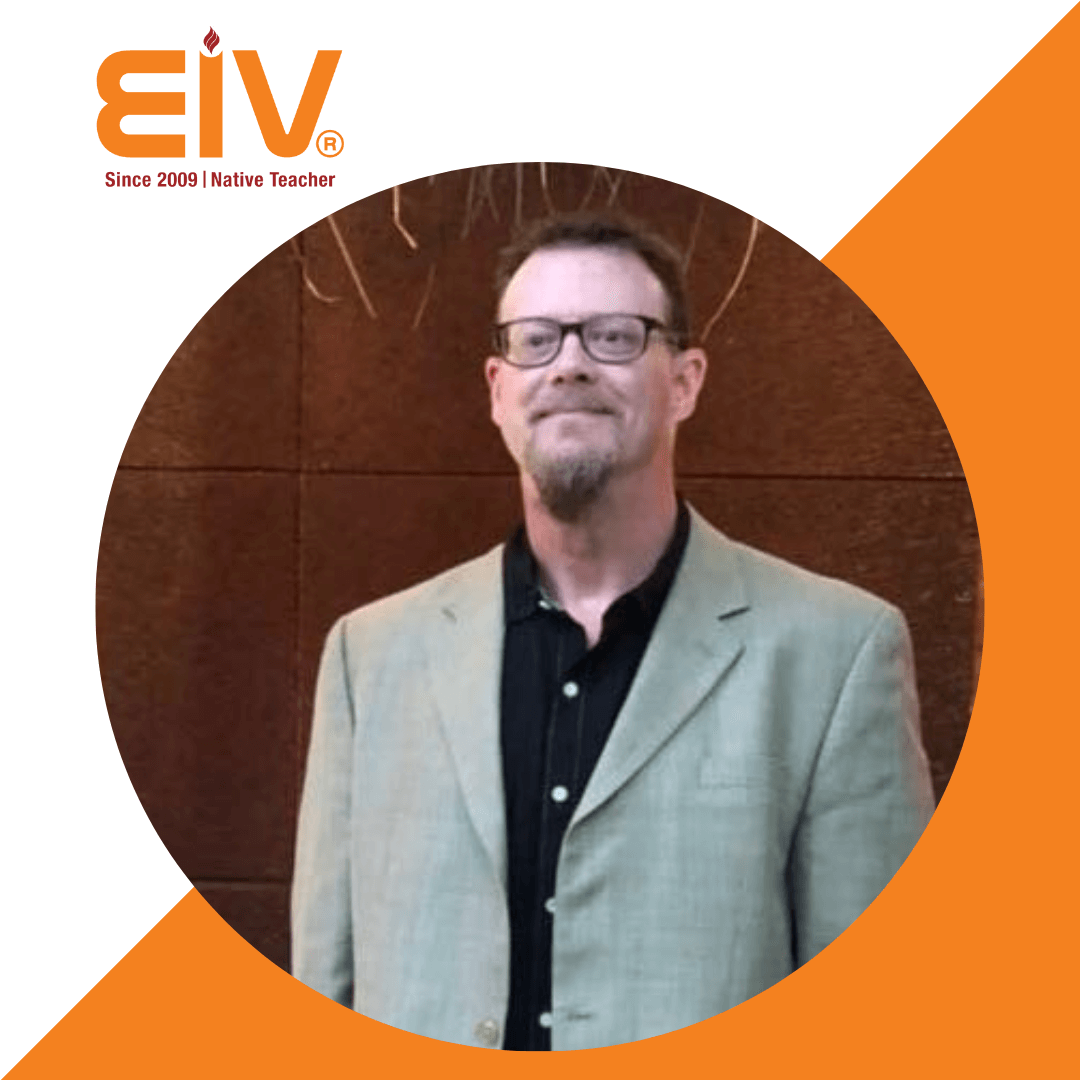 Mike

Tefl Certification

570 Hours

52 Students

15 Lessons
About Teacher:
Mike is an American citizen with a Master's degree in Teaching English to Speakers of Other Languages. He teaches IELTS (speaking and writing) and Business English classes at Da Nang University of Economics. In addition, He teaches IELTS speaking preparation at Duy Tan University. In the past, He has tutored students to prepare for the IELTS exam and have developed an effective, structured program for development.
Experience:
ENGLISH TEACHER – EIV EDUCATION (September 2021)
– Providing a complete English immersion experience by explaining topics, vocabulary, and concepts solely in English
– Providing private classes to adult students
Plan, develop, and deliver lessons focusing on strategies and tactics for student success in the Speaking portion of the IELTS exam. Also responsible for online course management and creating final exam questions.
LECTURER – DANANG UNIVERSITY OF ECONOMICS/ DUY TAN UNIVERSITY
Plan, develop, and deliver interesting and meaningful lessons in all four language domains. Subjects include IELTS preparation / strategies, Business English, and practical communicative English.  
TEACHER – LANGUAGE CENTER INTERNATIONAL
Teach a wide range of language skills in a private language school. Responsibilities include lesson planning, creating assessments, tutoring, engaging students in a communicative setting.
MICHIGAN UNIVERSITY TEACHER
Teach speaking and listening skills in a Master's level ESL course at Eastern Michigan University. Developed syllabus.
THỜI GIAN
TRÌNH ĐỘ & CHỨNG CHỈ

January 2017

120 Hours TEFL training course

 

EASTERN MICHIGAN UNIVERSITY

Master's Degree – Teaching English to Speakers of Other Languages (TESOL)

MICHIGAN STATE UNIVERSITY

Bachelor's Degree – Journalism