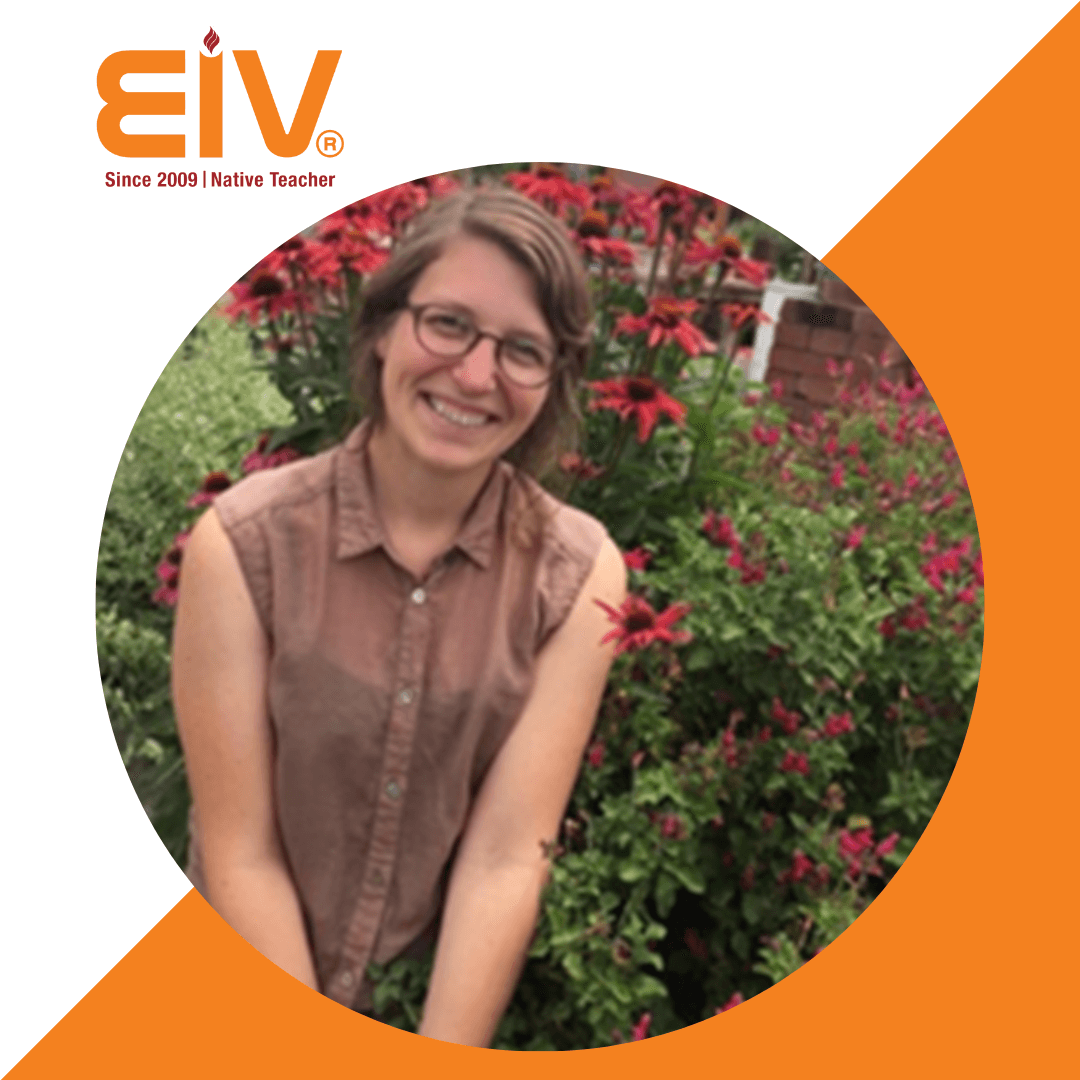 Kristine

TESOL Certification

4800 Hours

85 Students

40 Lessons
About Teacher:
Teacher Kristine is a TEFL certificate holder. She carries experience in leading groups of people in multiple settings; She is keen to use her experiences from  travel and past endeavors into the classroom. She is motivated, well-organized, and excited to teach English in a classroom setting.
Experience:
ENGLISH TEACHER – EIV EDUCATION (April 2017)
– Providing a complete English immersion experience by explaining topics, vocabulary, and concepts solely in English
– Providing private classes to adult students
SHINELIFE CAMBRIDGE ENGLISH CENTER, DA NANG (2017-2018)
-Duties and Responsibilities
-Teach children online through fun and interesting activities
-Develop plans and effectively evaluate and grade students
SKYLINE ENGLISH CENTER, DA NANG (2018-2019)
-Developing & implementing an ESL curriculum to complement the methodology; Producing & sourcing a range of learning materials; Training teachers in Montessori learning
Teacher's Assistant
Seattle world school – seattle, wa
 – Aid in classroom assistant for up to 20 students
 – Mentoring refugee and immigrant students in the classroom and after school club environment while giving recognition to the language and culture.
THỜI GIAN
TRÌNH ĐỘ & CHỨNG CHỈ

December 2013

Bachelors of science Biology

university of wisconsin – Milwaukee

November 2016

TEFL/TESOL CERTIFICATE (150 HOURS)