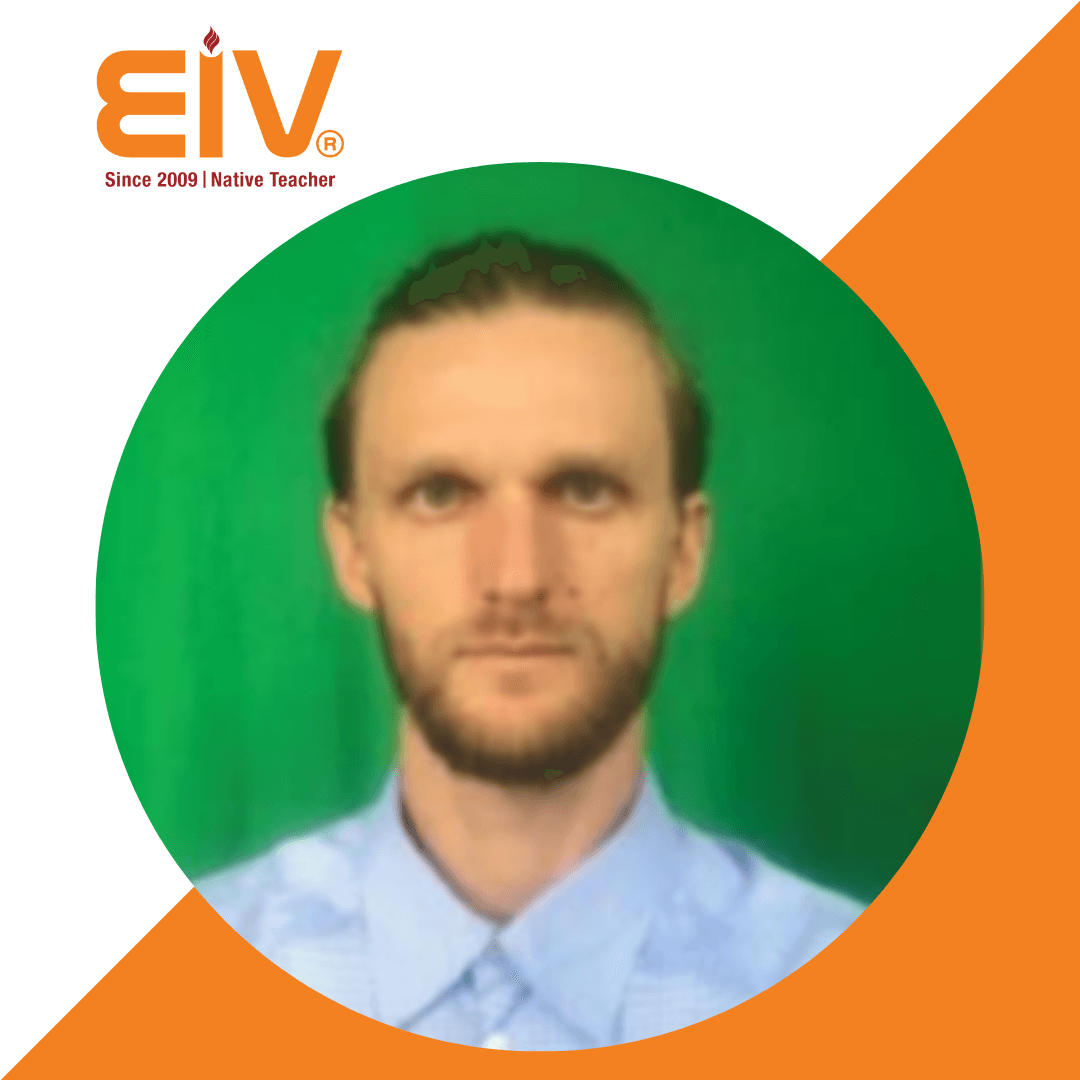 Danila Pechenin

TEFL Certification

828 Hours

75 Students

23 Lessons
About Teacher:
Mr. Danila Pechenin has taught English in Vietnam for more than 3 years. He has a firm grasp in English cause he has taught a large number of Vietnamese students. He is not only teaching for schools but also for English center. His accent is quite clear as he lived in native countries before. He loves Vietnamese children really much so that he always want to enjoy working with children. 
Experience:
2022- present: Ismart Education
– Teaching public schools in Hcm
– Full lesson planning.
– Preparing all teaching material, aids, ppt files;
– Providing lessons mostly for preschool, students in kindergartens. Also lessons for primary and secondary school students.
– Working in a different environment. Classes are in 8-9 separate locations.
– Conducted semester exams to evaluate student's performance and progression.
October 2020 – 2021: Au My English Center (Europe America English system)
– Provide private instructions to small groups of students to improve academic skills in the English language, introducing new words and objects to get familiar with the language to understand.
– Provide private instructions to individuals or small groups of students to improve academic performance, or prepare for academic tests.
September 2010 – October 2020: Kitesurfing and Surfing Instructor
– Prepared and implemented student's oriented lesson plans;
– Covering required course topics and student's needs;
– Organized and led interesting and diverse outdoor activities.
| | |
| --- | --- |
| THỜI GIAN | TRÌNH ĐỘ & CHỨNG CHỈ |
| 2006 | Bachelor degree of Entrepreneurship |
| 30 Sept 2020 | 120 Hour Advanced TEFL (Teach English as a Foreign Language) Course Certification |